New Car Dealer
Share
Ray Skillman Westside Mitsubishi - Mitsubishi Dealer in Indianapolis
Is this your Business?
Customize this page
Claim Your Business
Mitsubishi dealer Indianapolis
Dealership Services -
service
finance
sales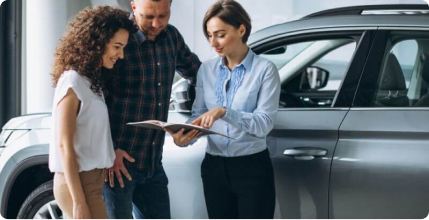 Used Cars for sale
Browse our large selection of new or used cars, trucks, suvs and vans for sale at your trust dealership at cheapest price. Visit our dealership to fulfil all automotive needs.
Review From Google (Most relevant)
Horrible purchasing experience took 3 days to buy a car , when i finally got approved for a used secondary vehicle. Dealer claimed they did an alleged "32 point system check" promising car was road ready and good to go, no less than 30 days it faced impending inability to drive due to a busted ac pu... Read More
Our seat belt got stuck in the passenger side door and door wouldn't open. We're traveling from out of town to Chicago. I called and Chris said to stop by. Chris and his staff showed us awesome customer service and helped us out in a tight spot. Thanks so much to him and the service worker that help... Read More
on the mechanical side, we would like them to review this because just to make a diagnosis, they tell you to leave the car in the parking lot and in 2 weeks they will diagnose. before starting the repair. which may take maybe weeks more. Disappointed
I thought Ray Skillman on Pike Plaza Road was the best. The salesman was very courteous, nice, help me find what I was looking for at my price range. Yes he did a good job and I bought a nice SUV.
They made buying a car much easier than the horror stories I read had me expecting! Called to confirm that a car was in stock and had the correct specs, then had it locked in the next day. They don't bundle a bunch of useless add-ons and dealer packages to squeeze money out of you. There were some e... Read More
Cars breakdown in 20 days from them. They sell awful cars. Awful sales team. They do not care about the customer. Literal trash business
This place is garbage. The cars are fantastic, but they fail to tell you your car is the most sought after to steal your catalyst converter in all the United States. Mine has been stolen twice in two months. The way the car is made there is absolutely no protection to prevent this from happening. I... Read More
Great overall service. Very professional. Had me in and out. Recommend some things. But didnt press the issue. Definitely made sure my oil change was done and topped everything off. Will definitely continue to go here and only here. Good work over here and would Recommend this to anyone 👌👍🏾