Nissan dealer Indianapolis
Sales Hours
9:00 AM to 6:00 PM
Parts Hours
7:30 AM to 5:00 PM
Service Hours
8:00 AM to 4:00 PM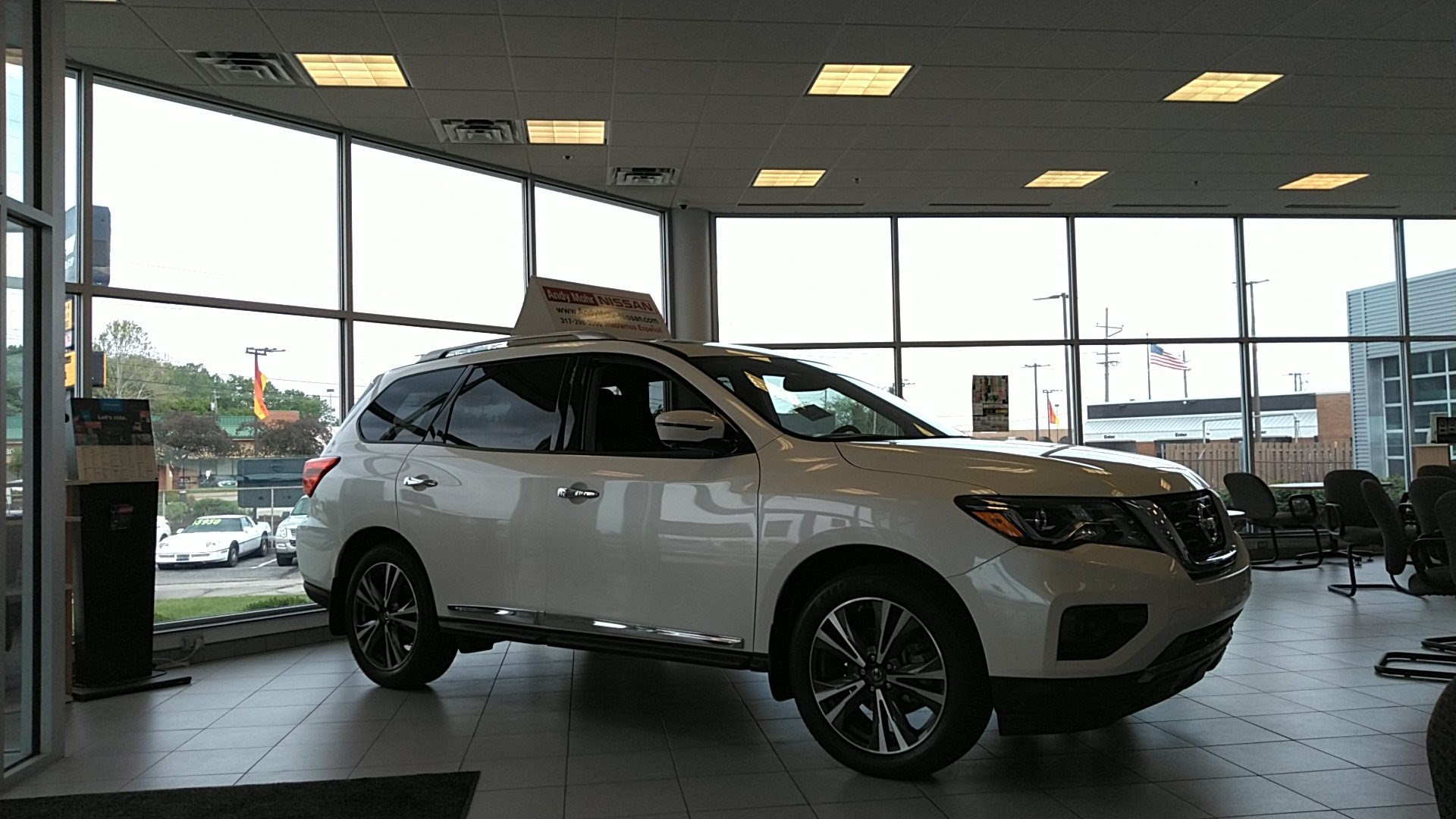 View Gallery
NISSAN DEALER INDIANAPOLIS IN ABOUT US Indianapolis, IN, goes by many names, including the Crossroads of America, as six major interstates cross through the city. But when it came time to actually name the city, the Supreme Court judge in charge of choosing the designation couldn't think of a name, so he took Indiana and added the Greek word for "city" at the end. Today, Indianapolis is a bustling city with immense culture and iconic history. It's home to several notable businesses, famous residents and, of course, the Indy 500. For residents, the best way to get around the city is by car, so if you're in the market, you'll be glad to hear of a Nissan dealer in Indianapolis where you can find a vehicle that's not only reliable but efficient and stylish. Andy Mohr Nissan is here to help you.
Dealership Services -
service
finance
cash for cars
sales
Review From Google (Most relevant)
My partner amd I just got our first new car here; a 2022 Nissan Sentra. We are super pleased with the car but there isn't a whole lot to rate for that (a new car is a new car). What earned the 5 stars is the service. We worked a lot with Josh and then our finance guy was Steve. Both were GEMS. They ... Read More
Mike was awesome. The tow truck driver was supposed to deliver my Rogue to Andy Mohr Nissan in Avon. That service department knew the car was coming. This one did not. Mike had the car diagnosed and fixed before the appointment at the other dealership. It was an easy and inexpensive fix and he ... Read More
Terrence Hood is simply amazing! My experience with him at Andy Mohr Nissan was nothing short of amazing. He's extremely knowledgeable, intentional, and integral about making sure that I had a great experience. They gave me top dollar for my trade and placed me in a newer car with less mileage. If y... Read More
My experience, I thought was a good one when looking for a Newer car. I've had it almost a month but, I've only had a few chances to drive the car. (I had been ill for two weeks!) Yesterday I realized I was not having the same driving experience that I initially had the night before I signed the pap... Read More
Andy Mohr Nissan collision center on Lafayette Rd., Indianapolis. I can't thank you all enough!!! From the start with your representative "Destiny" who was easy to talk to, very professional, and informative regarding the amount damage and repairs that will be done on my truck. My truck looks so ama... Read More
I've used Mohr Nissan a few times for regular service to my Pathfinder since 2020. I've had less than satisfactory service. Must be my Texas plates. Services is slow, they have never rotated my tires and I had to remind them that I have a service plan. I've used Nissan dealers in other places a... Read More
Excellent customer service! Continuously received updates about timetable for a missing car part that was needed and once the part came in from overseas, it was replaced within hours and I had my car back on the same day. Now it is running great. The service department is excellent!
Working with Terrance Hood made feel safe. I was dealing with other issues on my vehicle that had been total out . I had never been in an accident before and didn't know the process. But I did know I had been without an vehicle for 4 mos and was ready for a new one. Terrance give me confidence that ... Read More